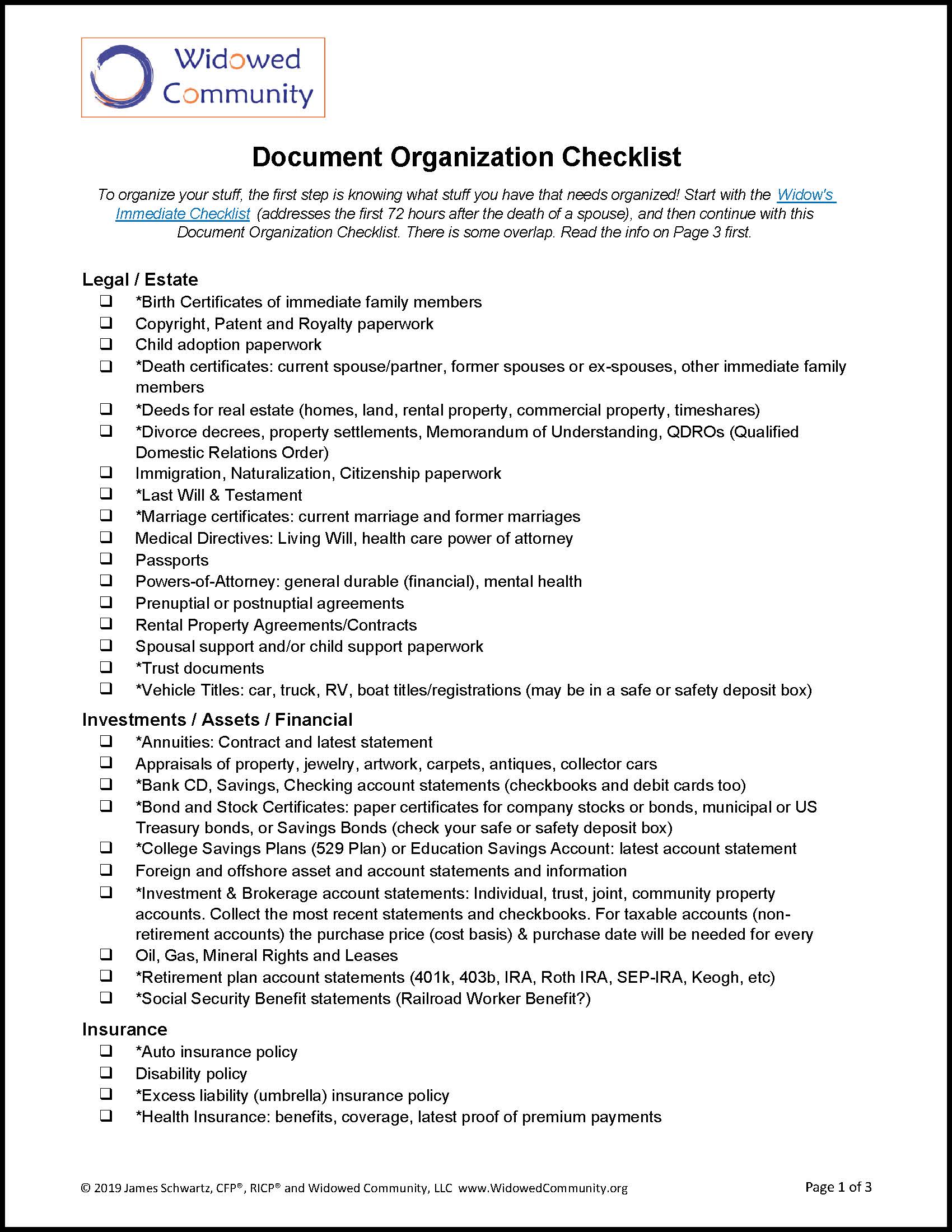 Collecting your documents is often the first step in solving financial, tax and legal issues.
Some of the available online checklists are not very comprehensive. Others include guidance that creates confusion or unnecessary anxiety about issues that should not be a priority right now.
Please don't let people start directing you on how to handle financial, tax or legal issues until you collect your documents and talk with your professional financial, tax and legal advisers.
The Widowed Community Document Organization Checklist ("Checklist") is a comprehensive three-page checklist and a great place to start!
If you want more information on the importance of this checklist, I've dedicated an entire blog post to this topic.
However, if you haven't first gone through The First 3 Days checklist, I'd highly recommend you do so.
To receive your free Document Organization checklist, please enter your email address below and click the Download Now button.
Additional Financial Planning Tools for the Recently Widowed